Australian Red Poll Cattle Breeders Inc.
Victorian Region
http://www.redpollvic.com
Efficient and functional cattle that produce excellent carcases,
tender tasty beef and are ideally suited to cross breeding enterprises.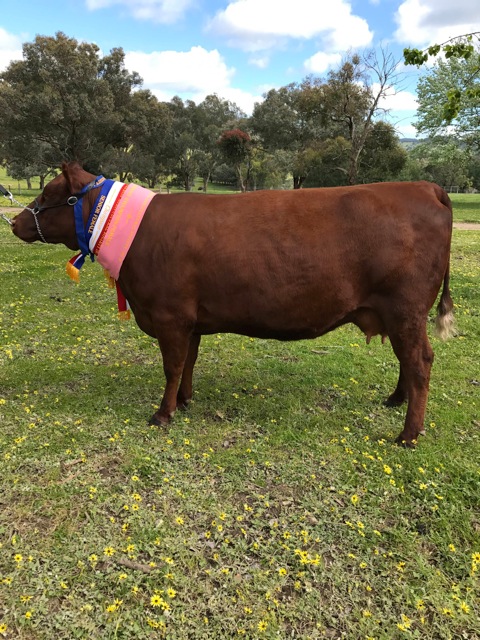 Champion Senior Female and Grand Champion Female - Stormley Monique
Exhibited by Carlie Mackelmann at Euroa Show on Saturday 22 October 2016
This web site is intended as an informal place for Red Poll breeders and others to exchange information.
Please contribute and make the Internet a useful place for us all.
All Red Poll Enthusiasts, and others interested in cattle are welcome to contribute.
Send your contribution to webmaster@redpollvic.com

Add this Red Poll page to your Favorites
Home | Red Poll Cattle | Member List | Events | Breed Standard
Cattle for Sale | Show Results | Carcase Results | Contacts | Links
News | Youth Program | Merchandise
Site last updated: August 7th, 2023
Thank you to the State Library of Victoria (Vicnet) for hosting our web site from 2001 to 2013.
This web site is archived at PANDORA, Australia's Web Archive.