Australian Red Poll Cattle Breeders Inc.
Victorian Region
Home | Red Poll Cattle | Member List | Events | Breed Standard
Cattle for Sale | Show Results | Carcase Results | Contacts | Links
News | Youth Program | Merchandise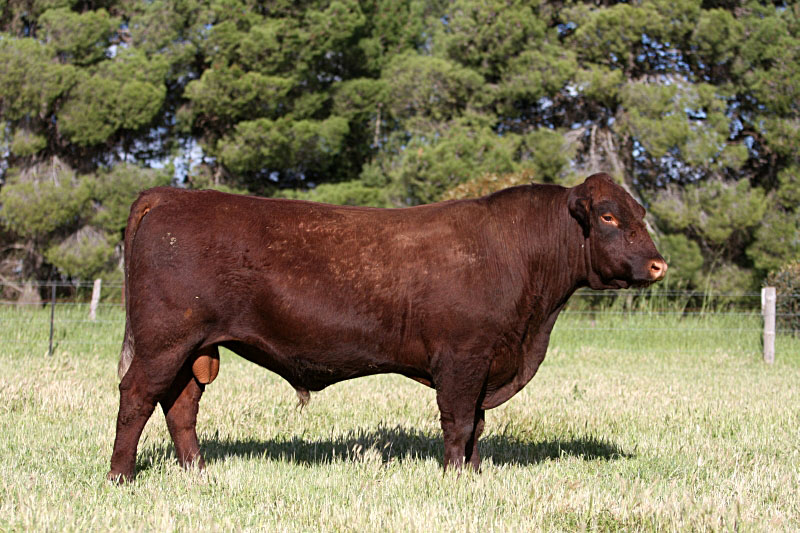 Please sumbit your favorite Red Poll Beef recipes for inclusion on this page.


Cooking Tips
Always defrost meat slowly in the fridge to result in maximum tenderness.
Always allow meat to stand for approx. 20 min at room temperature prior to cooking.
Always allow meat to stand for at least 5 minutes prior to serving. Roasts benefit from resting between 10-15 minutes prior to carving.
Steaks should be turned only once during cooking.
Have the cooking surface sizzling hot before putting the steak on, cook until moisture appears then turn the steak.
Rolled roasts must be put into a very hot oven. Once it is sizzling (about 20 minutes), turn the oven down to low and cook very slowly for 2 - 2.5 hours.
Oyster blade, Gravy beef & Stewing Steak
For something a little different try this.
Line a flat casserole dish with foil, enough to wrap around the meat to seal in the flavours as it cooks, no casserole lid needed.
Sprinkle with a packed of French Onion Soup (or your favourite).
Try adding mushrooms / chopped bacon / garlic / herbs for different flavours.
Cook in 180c for approx. 1 hour.
Meat should be tender and melt in your mouth.
Roasts
Cook in an oven bag with your favourite herbs.
Try with the flour, beef stock, mixed herbs and a hint of garlic.
Convection or Microwave Convection use the Compu Cook/High Mix Roast setting.
Let meat stand in bag for 5 - 10 minutes before cutting.
Then use some of the juices to make your gravy it never fails to please.
Silverside
Cook slowly, if you have a Crock-Pot it is ideal.
Try, wholegrain / or your favourite mustard (dessertspoon), vinegar (2 cups), 1/4 cup of raw sugar, measurements are approx., alter to taste, (try a bay leaf).
Cover the meat with water to cook, add cut carrots and let cook while you are at work or out for the day. Quick and easy when you get in just cook some spuds etc.
If you like a sauce try this one.
Make a white sauce, grate a little cheese, and add wholegrain mustard and a bit of cream to make a smooth sauce.
Store meat in the juices from cooking.
If you have a pressure cooker the shin beef makes a great stew in no time.
Marinate your round steak / stirfry in Soy, Honey and Port for a different taste.
Let your imagination go with the mince, the meals are endless, if you would like to know more just let me know and I will pass them on. I hope you enjoy cooking as much as I know you will enjoy eating Red Poll Beef.
Home | Red Poll Cattle | Member List | Events | Breed Standard
Cattle for Sale | Show Results | Carcase Results | Contacts | Links
News | Youth Program | Merchandise
Last updated: November 27th, 2010